BATTERIES and BATTERY PACKS for MEDICAL EQUIPMENT
Master Instruments Pty Ltd manufacture and supply a large range of Medical Equipment batteries and packs. The above is only one example of what is available. For more information contact Terco Electronics or visit the Master Instruments Pty Ltd website at www.master-instruments.com.au and select Medical and Rescue under the battery categories.
BP CUFFS, HOSES and Connectors
Unimed Medical Supplies Ltd

Shenzhen Huietai Electronic Tech Co., Ltd

Cuffs are supplied without connector/s. Please click on the picture below for a gallery of connectors.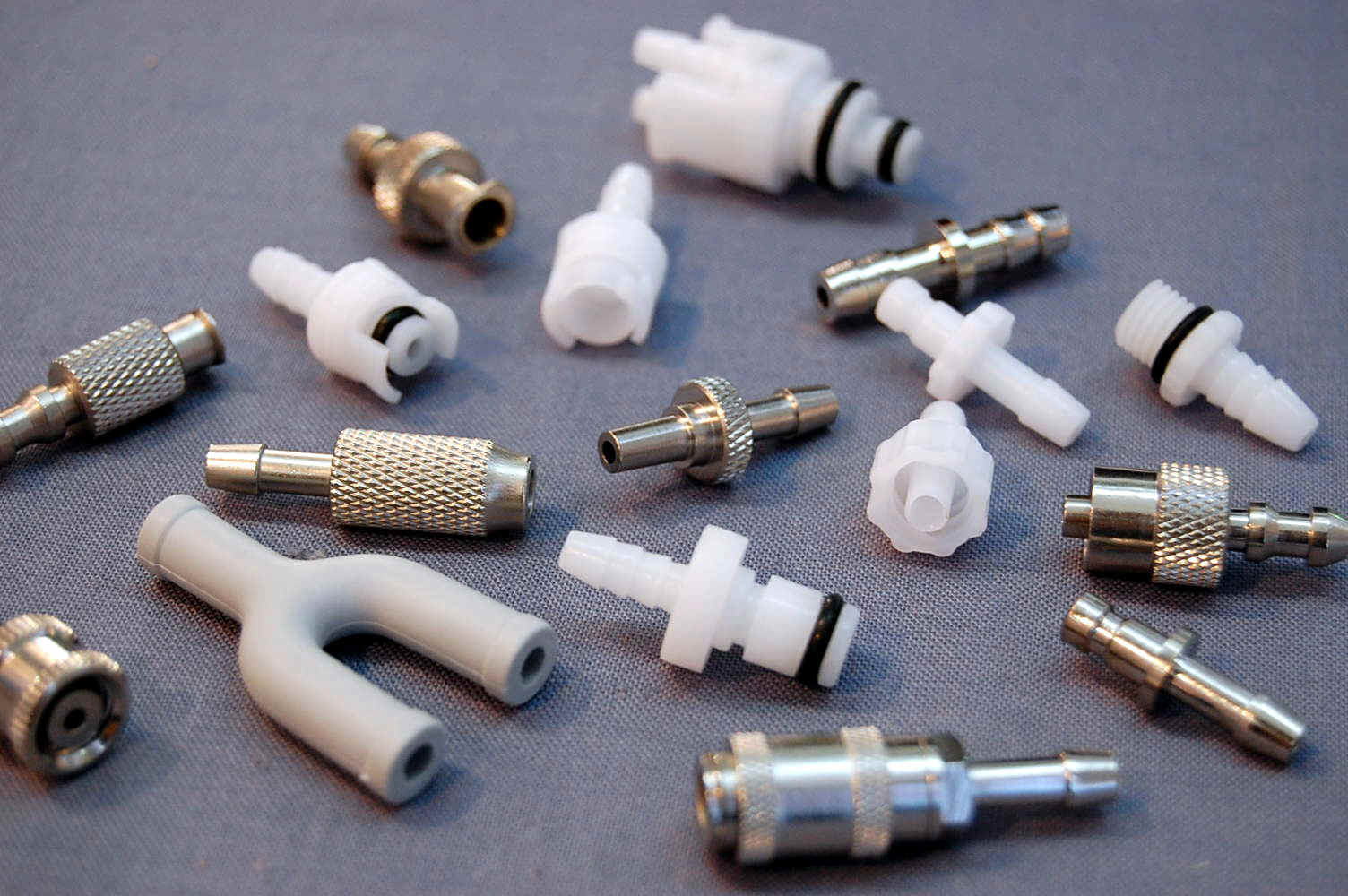 DOPPLERS - OBSTETRIC and VASCULAR

Parks Medical Electronics have been manufacturing Doppler Ultrasound Units for over 40 years and some units are still in service today in hospitals that were bought over 20 years ago. Parks manufacture a large range of units from Pocket Dopplers to laboratory scale analysis systems. For more information please visit www.parksmed.com
---
Cost-effective Doppler is supplied as standard with a non-waterproof 2 MHz probe for Feotal Doppler use but can be provided with waterproof probes of 2, 4 or 8 mHZ making this unit a very versatile one. Convert the doppler for Vascular use by plugging in the 4 MHz or 8 MHz probes so you can now carry one unit or create a dual purpose hospital based unit.
The Sonotrax handheld doppler is a high performance model with FHR digital LCD display.

Features are:

Easy to use
Accurate FHR detection and LCD display
Auto and manual counting
Built-in speaker and a volume control located on the left hand case side
Automatic switch-off
Battery level indication
Speaker output/Earphone output
Three working modes: Real-time FHR Display mode, Averaged FHR Display mode, Manual mode
Continuous operation time of 15hours using two AA alkaline batteries
Interchangeable probes and waterproof probes available
ECG CABLES and LEADWIRES
OXIMETER PROBES and ADAPTER CABLES
Non-adhesive disposable Oximeter Probes - single patient use, non-sterile
---------------------------------------------------Reusable Probes---------------------------------------------------
A range of reusable oximeter probes and adapter cables can be sourced for most of the common brands of oximeters and monitors. These alternatives are low cost, high quality and reliability.
OXYGEN ANALYSERS, MONITORS and REPLACEMENT SENSORS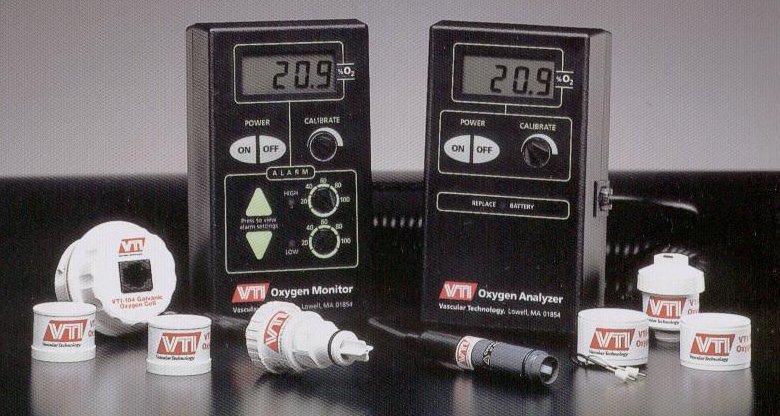 The Vascular Technology Inc. Oxygen Analysers and Monitors are designed with reliability in mind to the extent the instrument warranty is for the life of the instrument with 'no questions asked'. There are options of galvanic, disposable polarographic and reusable polarographic to suit all requirements. Replacement sensors for VTI products as well as a large range of other equipment manufacturers are available. The VTI580 is the sensor of choice for use with Nitrox as used in the diving industry. For more information please visit www.vti-online.com or for a list of replacement sensors click here for a list in Microsoft Excel format.
SUCTION UNIT, MANUAL, DISPOSABLE
This handy manual suction unit can be carried in your items kit or stored at remote locations where access to more expensive alternatives are uneconomical. This unit comes in a storage bag that doubles as a hazard waste storage container. With a capacity of greater than 1000 cc the Suction Easy can be operated with minimal force and is designed to reach a maximum vaccum level of 100 mmHg.

| | | |
| --- | --- | --- |
| | To view the operator instructions for the Suction Easy in pdf format please click here ---> Suction Easy Brochure | |
TEMPERATURE PROBES
TENS UNITS
The BioStim Transcutaneous Electrical Nerve Stimulators (TENS) Units above supplied by EMS Physio Ltd are small dual channel TENS Units that operate off two AA Akaline batteries and provide a convenient belt clip for ease of carrying. The flip top LCD shows all necessary settings and channel information and folds down to protect inadvertent operation of the adjustment buttons. They are supplied with a soft carry case and have prewired resuable (multi-stick) electrodes.
ABOUT EMS PHYSIO LTD
EMS Physio Ltd of the UK (formerly Electro-Medical Systems Ltd) have been operating for over 80 years and manufacture a large range of Physical Therapy (Physiotherapy) equipment as well as supply accessories from other manufacturers to complement their range. Ultrasound and Laser as well as Shortwave Therapy units are just a few examples. To find out more about what EMS Physio Ltd have to offer please visit their website at www.emsphysio.co.uk
TEST & MEASUREMENT
PRESSURE VACUUM MANOMETER
For other items manufactured by Lutron please visit www.master-instruments.com.au

The Lutron PM9100HA is a versatile electronic manometer with pressure and vacuum ports and selection for a wide range of different measurement units. With Maximum/Minimum measurement feature as well as Data Hold this low cost unit will serve the Biomedical or Clinical Engineer well. Supplied in a hard plastic carry case with sufficient space to hold the adapters you need. Further details can be obtained by going to the Technical page of this website where a larger picture is also available. The supplied quick disconnect connectors can be fitted with a section of silicone tubing and a suitable connector to allow multiple use fittings to be manufactured easily and a large number of items of Medical Equipment can be tested.